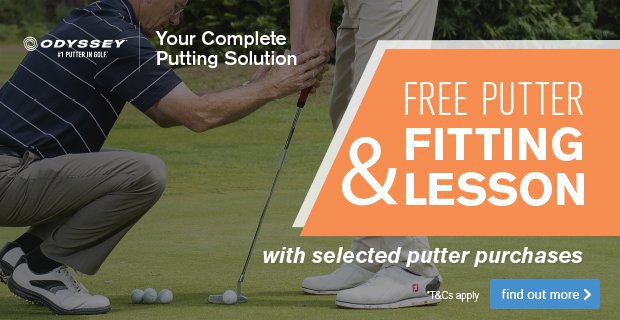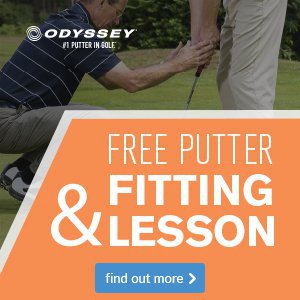 Custom fitting. Hopefully, you will have reaped the benefits of being professionally fitted for your driver or irons by now - if you haven't, you're really missing out.
But why would you get fitted for those clubs but not your putter; especially when you consider it is the most used club in your bag?
Simply picking up a few models in the shop and having a few waggles with them until you randomly pick one that you prefer the look of isn't going to have you holing more putts anytime soon (unless you're incredibly lucky).
Instead, come and have a conversation with us and we will offer our expert advice as to which putter is best for your stroke:
Blade or mallet?
Standard length or shorter/longer?
Single sightline or double?
The questions go on and on, but we can help you answer them all. In fact, here's what we'll do...
Until the end of July
enjoy a FREE putter fitting
and a FREE putting lesson
with selected putter purchases in-store
This is a fantastic offer and sure-fire way to improve your game with the short stick.
Click here to get in touch with a member of the team.
Terms and conditions
Offer available from Monday 1st July until Sunday 28th July 2019.
Professional staff reserve the right to end the offer at any time without prior notice.
Free lesson is a minimum of 20 mins.
Free lesson will be performed by one of the qualified professional shop team.
One free lesson per customer.
Free lesson provided after the purchase of the custom fitted putter.
Offer available on selected Odyssey putters.