Burghley Park Golf Club
We are the oldest Golf Club in Lincolnshire but we have always moved with the times. We are now run on modern lines and extend a warm welcome to all. We are committed to helping you meet and make more friends and simply have fun.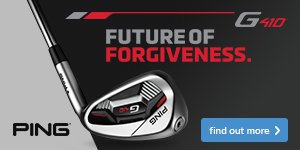 Must watch irons
No matter what you're looking to achieve in 2020, one thing guaranteed is that your iron play is going to prove pivotal. So, to help you out a little we have put up a short video for you to watch which highlights why you should consider a particular range of irons we can't get enough of.